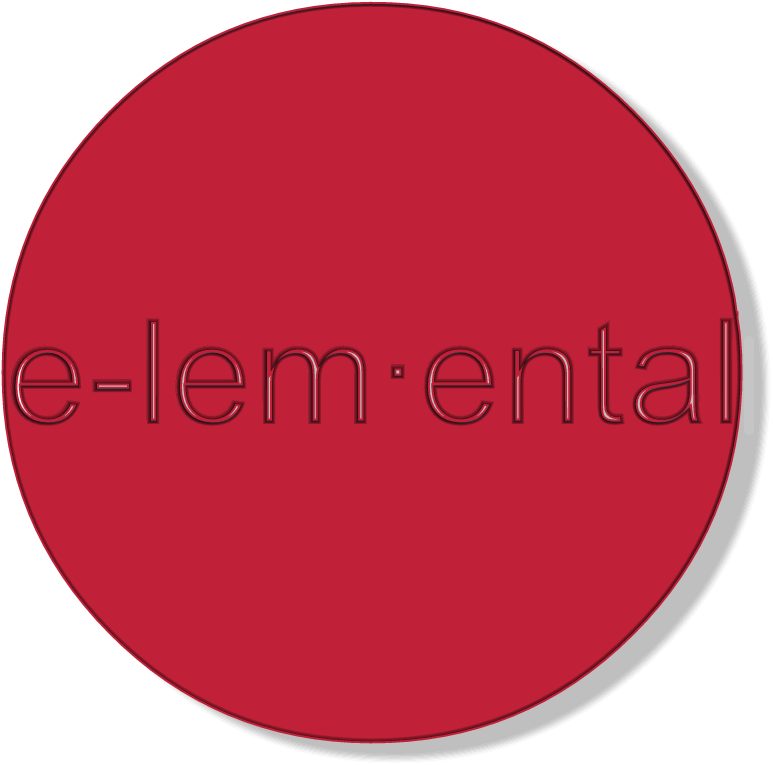 e-lemental.Music Label is here!
-- LAST UPDATED: 2022-APR-27 * This site is a work in progress!

Welcome to the e-lemental.Music website, although when done it will contain much more than just Music. As far as the label, I will release DJ Mixes, EPs, Albums, Live P.A.s and Videos featuring Live Visuals using Resolume v6 VJing software. Today, I added the M-Audio Master Controller CTRL49 to my Studio as a supplement to the AKAI APC40mkII when controlling Ableton Live 11. With its VST support, high quality keys, a well-thought out layout and features, the CTRL49 will completely change the way my Studio operates. The studio setup you can see below, along with the kit list. There is tons to do -- still need to convert the Trees into an actual Appealing Logo for the label, finish up LEM Sessions 46 Re-Connect mix that's been cookin' last few months.






These are my first mixes in a few years and the Traktor S4MK3 Controller/Mixer delivers great sound quality at 24bit96khz.




LABELS:

I would say the sound that I want e-lemental.Music to have is based is on these Labels that have inspired me and grown me over the years (in order):

Chain Reaction, Basic Channel, Echospace, Kompakt, Plastic City, Rhythm & Sound, Plus8, M-nus, Fabric, Guidance Recordings, Good Looking Records, raum..musik, 8Bit, Kanzleramt, Poker Flat, Crosstown Rebels, M-Plant, Tresor, Cocoon, Nova Zembla, Profan, Yoshitoshi, Platipus Records, Flying Rhino Recordings, Ninja Tune, Hyperdub

As far as the rest of the labels I draw from nowadays, there are well over 100 of them and I will not share the whole list but here are some frequent labels I use:

Echochord, Seven Villas, Blind Vision Dubs, Botanic Minds, Complex Textures, Pampa, Ovum, Natural Rhythm, Natura Viva, Lucidflow, Illian Tape, Little Helpers...on and on.

LEM Sessions:

Dated mixes are live spontaneous mixes that are becoming monthly releases. Numbered mixes are playlists that have been developed over time and are meant to leave a more lasting legacy compared to the dated mixes. Interestingly enough a playlist I have been developing for years slated to be #47 and 3 hours long has been named I S O L A T I O N I S M for years. Now you can see that name has gotten a completely new definition in this modern theatre.


DJing:
AMD 6-core 3.5GHz 32GB RAM
Monitor: 24" 1080p
24" Monitor for Traktor
Kontrol S4MK3 4-channel Traktor Mixing Console
Kontrol F1 Remix Deck Control
Kontrol X1 for FX#3 and 4
M-Audio X-Session Pro for Pan/Key/Mixer FX
Technics 1200mk2 Turntables (one used)
Samson Conspiracy MIDI Controller for Resolume VJing
Pioneer HDJ-2000 DJ Headphones
MUSIC PRODUCTION:
Microsoft Surface Pro 6 1.8Ghz 8GB RAM
23" Monitor for Ableton Live 9/11
M-Audio Connectiv 48Khz 2-channel Audio Interface
APC40Mk2 Ableton Live Controller
M-Audio CTRL49 MIDI Controller
M-Audio Oxygen 25 & 49 MIDI Controllers
KORG Wavestation SR Rack Sound Module
SUCA Audio Tube-T1 Pre-Amp
AudioTechnica Mic & Comica Mic Pre-Amp
SOFTWARE:
Native Instruments Traktor 3.5.3
Ableton Live v9 and v11 (for 32bit and 64bit VSTs)
Resolume VJ 6.3
100s of VST Instruments, FX and Sample Collections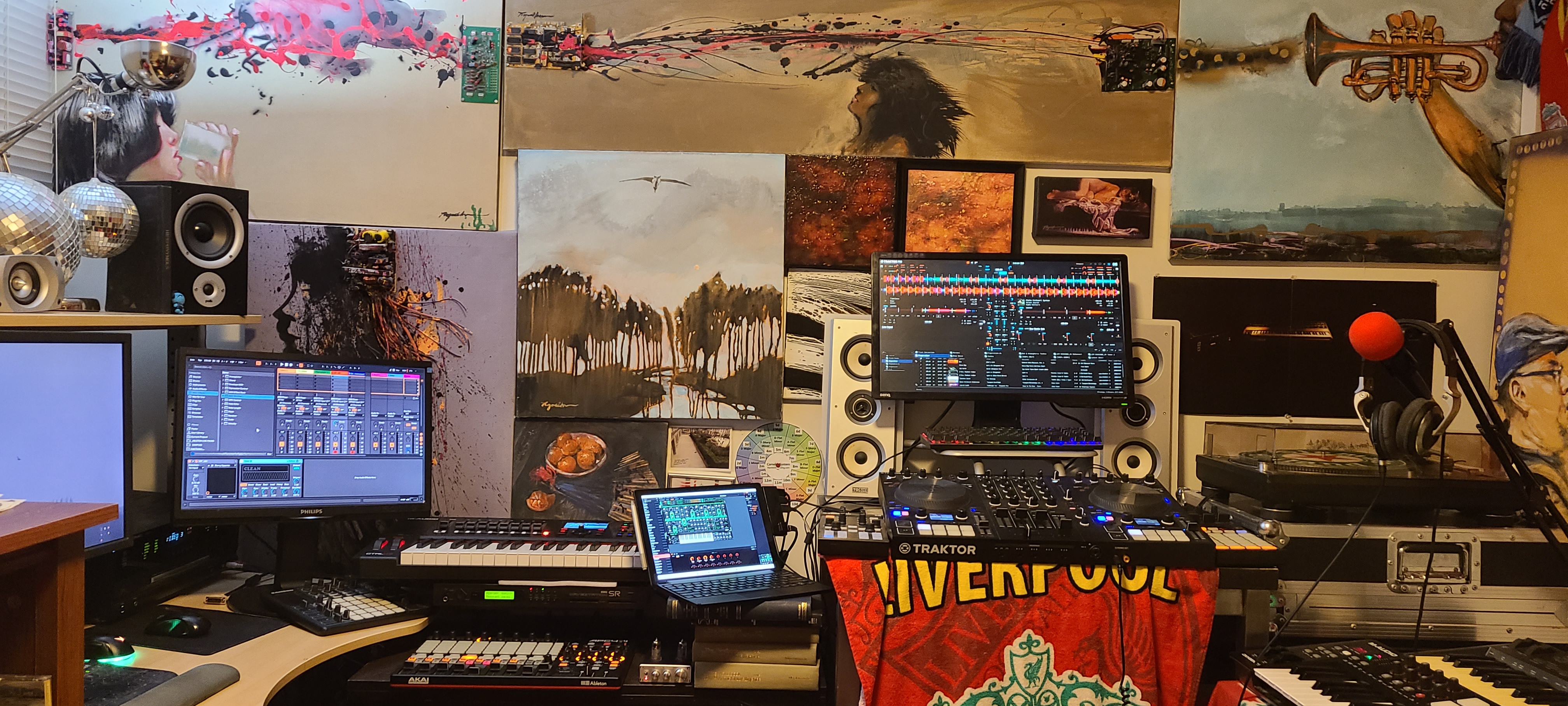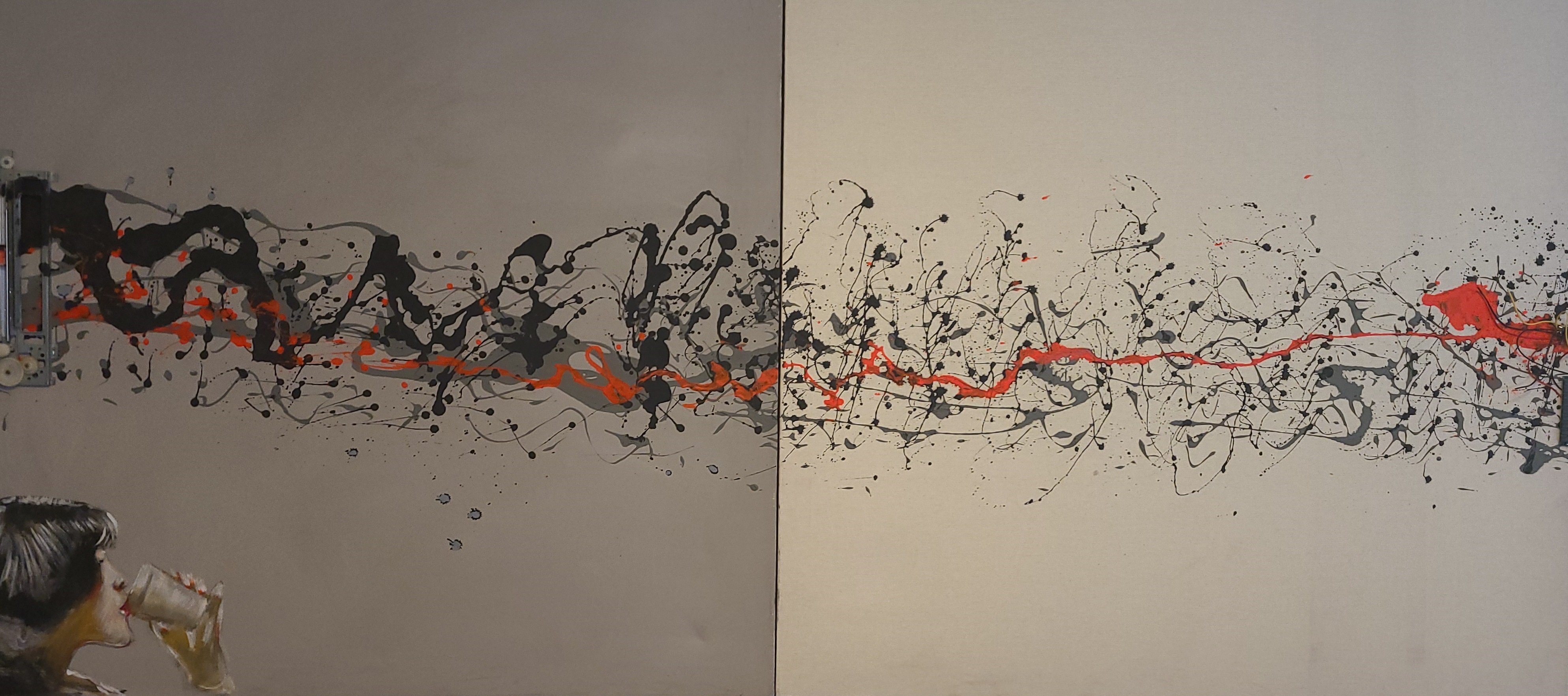 BIO:

Canada East 1996-2000

Driven by solid parties, events and raves (hello Morpheus Crew!) around Toronto, ON and London, ON (close to Detroit) in the 90s -- I decided to start DJing myself. It was 1996, I was attending University of Waterloo Software Engineering 1st year when I bought two cheap Technics turntables, only one of which had a pitch control, and the other pitch control was a puny little dial. My first mixer was a Gemini 626 -- Humble beginnings... Over time I got a decent record collection going of about 400 vinyls. There were 4 mixes recorded in Ontario - Roots, Interdimensional Elements, Dillema, Sweet Illusion all mixed on vinyl.

Inspirational live performances by: Richie Hawtin, Theorem, Autechre, The Orb, Kevin Yost, Terrence Parker, Robert Hood, Mixmaster Morris, Vapourspace, Doc Martin, John Acquaviva, DJ T-1000, The Stickmen, Hallucinogen, Dr.Trance, King Cobb Steelie, THE VERBAL TEABAGS (London, ON), Beastie Boys

While I dug and mixed Trance esp. Platipus Records (still do btw. see list) the most at first, my first two vinyl purchases still show the road I would end up taking in mixing house and techno. It was Mark Farina's United DJs of America mix that ultimately hooked me to house and artists like Kevin Yost, Glenn Underground and Terry Lee Brown jr as well. Ritchie Hawin, Robert Hood, Jeff Mills hooked me to detroit techno esp. the minimal kind. First vinyl purchase was Steve Bug (!) on Stickman Recordings, a Canadian record label and was the first I've heard of minimal house. The other was a double LP called "Detroit: Beyond the Third Wave" with such great names such as Claude Young (I still play his "Impolite to Refuse" off this compilation). Others include K.Hand, Ectomorph, DJ T1000 (who I ended up meeting later in life) and Terrence Dixon, who still makes unreal music. This is how it all started...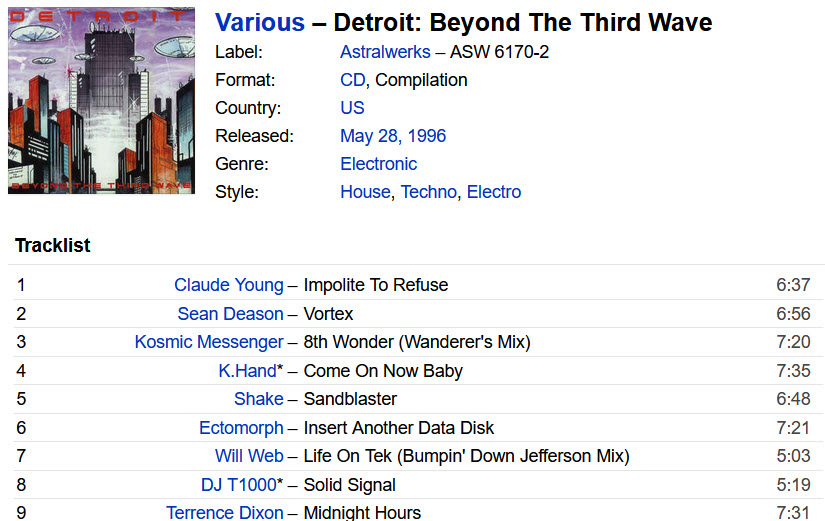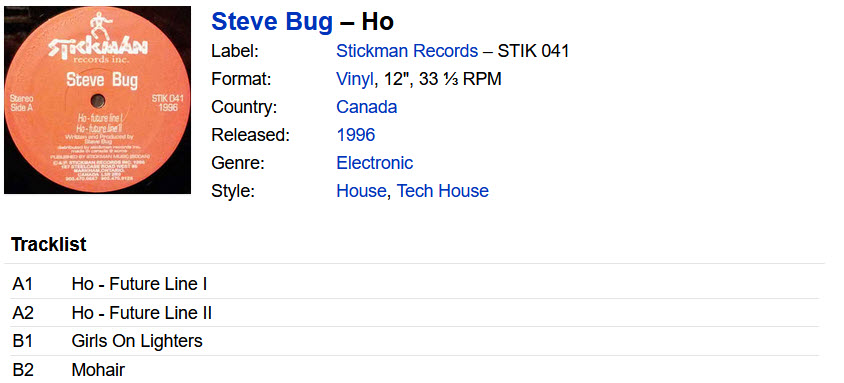 Canada West Coast 2000-NOW

Moving to Vancouver in 2000 changed my life in every bit possible as I did not have my vinyls at first, and I did not record any mixes until Traktor 1.0 came out and I started mixing with the mouse. DJing with the mouse was weird at first, however the advantages of digital DJing would soon make themselves known as MP3s became the format.

Inspirational Perfomances by Ritchie Hawtin, LTJ Bukem, DJ Shadow, Sven Vath, Mark Farina, TOOL


LEM SESSIONS Beginnings:

I picked the name Lem based on the well known polish sci-fi writer Stanislaw Lem, whose "Fables for Robots" (AKA in English as "Mortal Engines") and other books I've read as kid. His "Solaris" novel has been turned into 2 movies - one older, Russian one by Tarkovsky and a newer re-make with George Clooney. Recently I have acquired a number of Lem's science fiction books in both original Polish versions as a book, and as translated English versions as PDFs. Reading them side-by-side helps both my Language skills and seeing two versions of the same thing. That is why science fiction themes (especially techno-based) are going to become more common in the next series of LEM Sessions, a name I chose for my series of mixes. Also there are Twisted Faerytales, mixes that explore all areas outside of a steady 4/4 using fantastical themes. The Twisted Faerytales series was also inspried by Coldcut's "Tone Tales From Tomorrow" mixes from the 90s. LEM Sessions #01-20 were recorded in this way using Traktor and I called my digital mixes LEM Sessions for rehearsed mixes, and Lem Sessions for dated live mixes both were setup to map a DJs progress and growth. When it came to recording session #21 - Echoes of [in]decisions, I had something even better lined up!

With decent recordings I was still missing DJing on turntables, so when I found out Ritchie Hawtin was promoting FINAL SCRATCH that offered Vinyl Control on Traktor - I was instantly interested. After finally buying a pair of Technics 1200mk2, and the Final Scratch hardware and software - Traktor 1.5. The remainder of the 45 (#21-45) LEM Sessions were mixed on that setup. This version of Traktor did not have any FX, so I look forward in using Traktor 3.5's 28 FX and the FX on Ableton.